If you want to bring your outdoor space to the next level, why not do so with an outdoor kitchen? Outdoor kitchens add a useful, welcoming, attractive, and modern element to any backyard space. And, the best part is that outdoor kitchen designs and set-ups can be completely customized to fit your yard space, and your family's lifestyle. 
To get you inspired about the potential of your outdoor kitchen, here are some amazing outdoor kitchen ideas that we've designs and built!
1. Full outdoor kitchen with a grill, fridge, and more:
If you plan to use your outdoor kitchen very often or for many purposes, why not have a full kitchen out there? No need to just stop with a standard grill, consider a fridge, a pizza oven, some storage space, and more! The options are endless.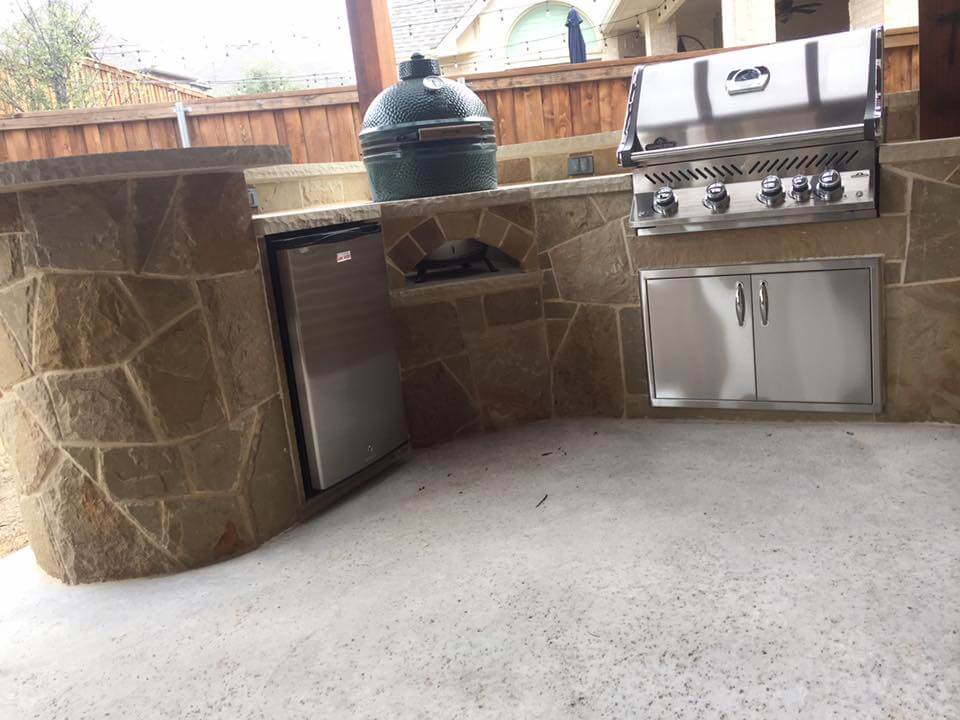 2. Custom Bar Area:
In addition to having an outdoor grilling and cooking space, a great addition to an outdoor kitchen is a bar. Bars can be built in a variety of sizes and shapes, and crafted in various patterns of stone to suit your needs as well as your style. You can even add bar stools round one side to provide your family and guests with a place to hang out, relax, and enjoy the food and drinks around the bar.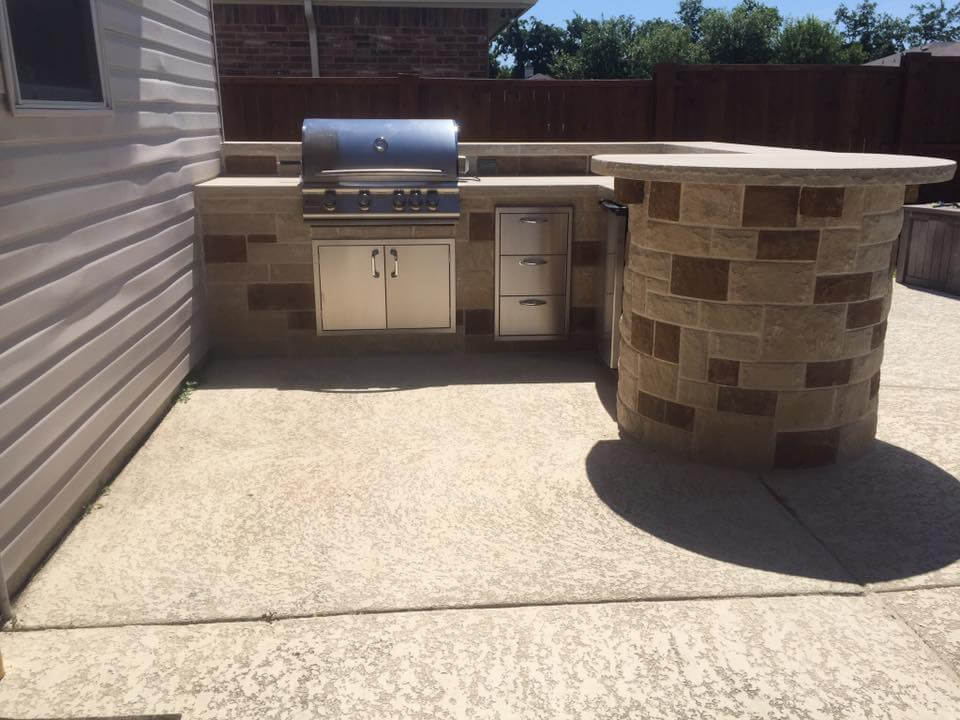 3. Custom pergola to cover the kitchen area:
Adding a pergola to your outdoor kitchen can add an additional visual element as well as provide some protection from the elements. Depending on your design, pergolas can provide shade from the sun or even provide cover from rain. Rain or shine, a pergola is a beautiful way to help you and your family get even more use out or your outdoor kitchen space!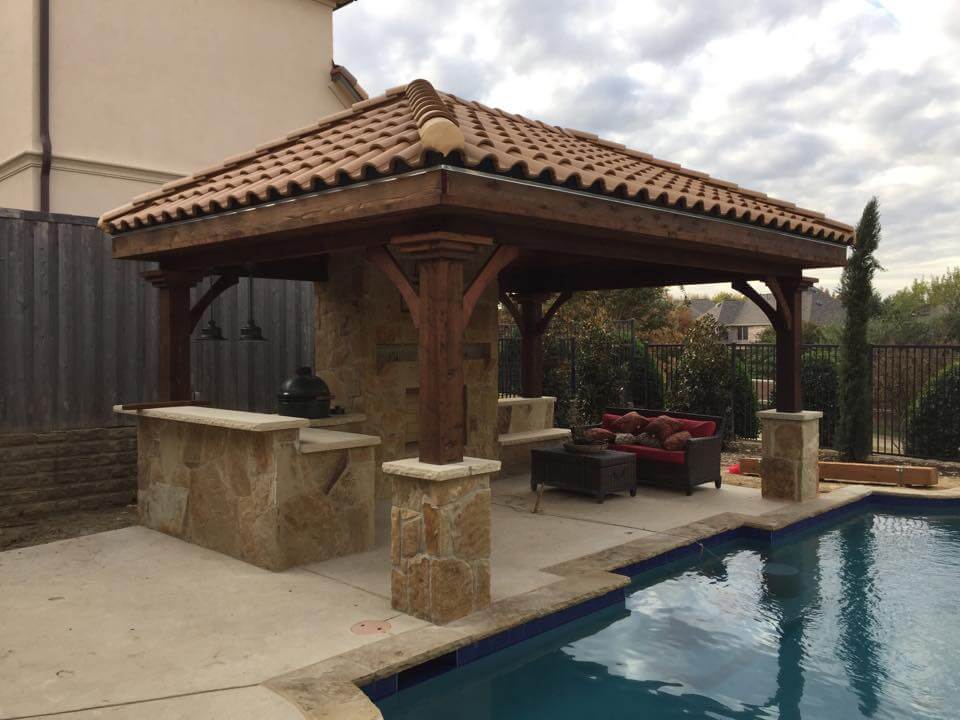 4. Add a fire pit or outdoor fireplace:
Adding a fire pit or outdoor fireplace to your outdoor kitchen area is the perfect way to add a fun and cozy ambience to your yard. These are especially great options if you're looking to use your outdoor space at nighttime, and not just during the day. After grilling or eating outside, no need to rush in! A custom fire pit or outdoor fireplace allows your outdoor living space to be even more versatile and comfortable, and not just during the day.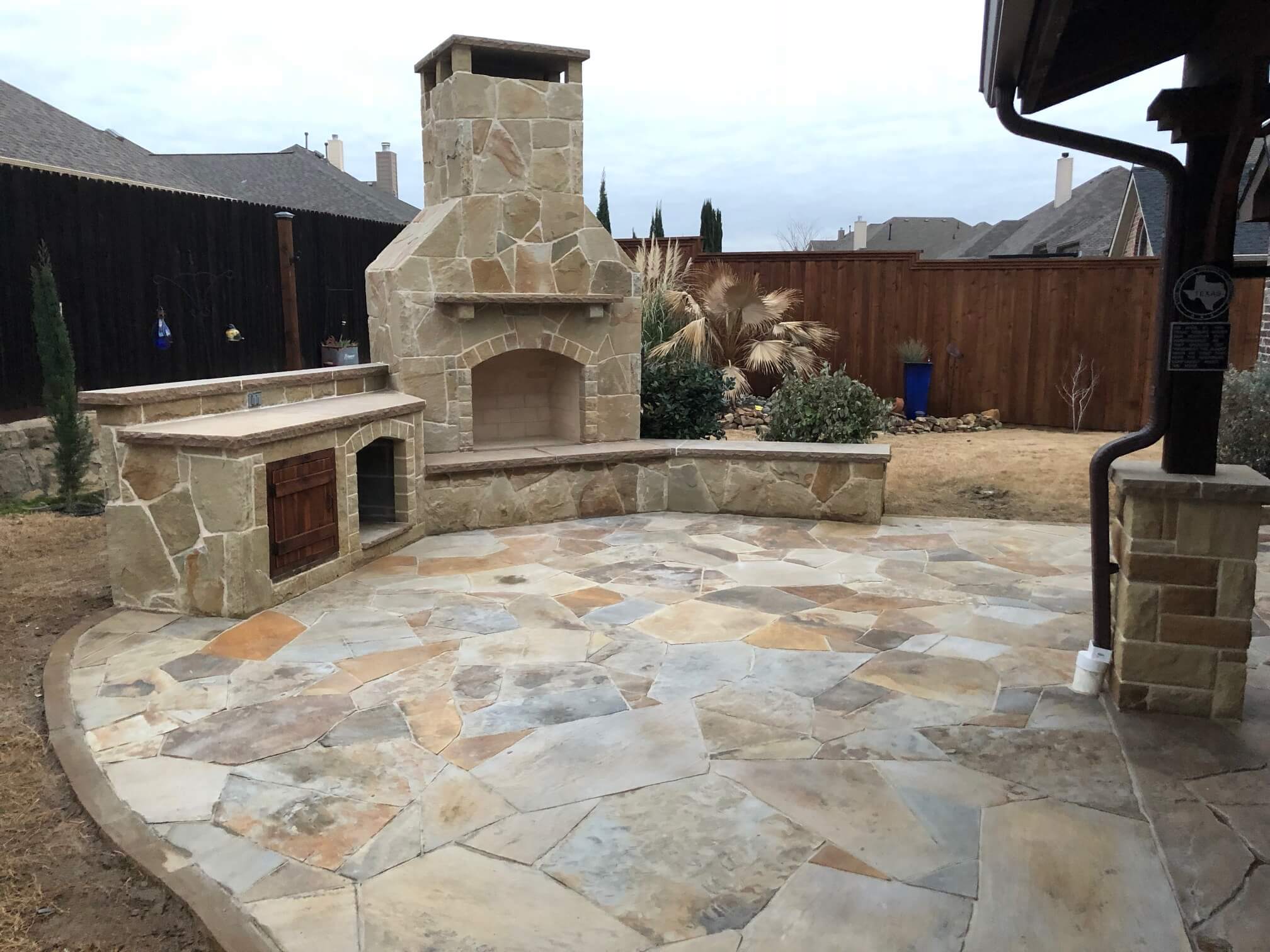 5. Outdoor  TV / living room area:
Another amazing addition to an outdoor kitchen is a TV! It almost turns the space into an outdoor living room area, too. Adding a TV to your outdoor kitchen design can provide simple entertainment while grilling, but also can help create a comfortable outdoor space for friends and family to hang out even after the grilling and eating is over!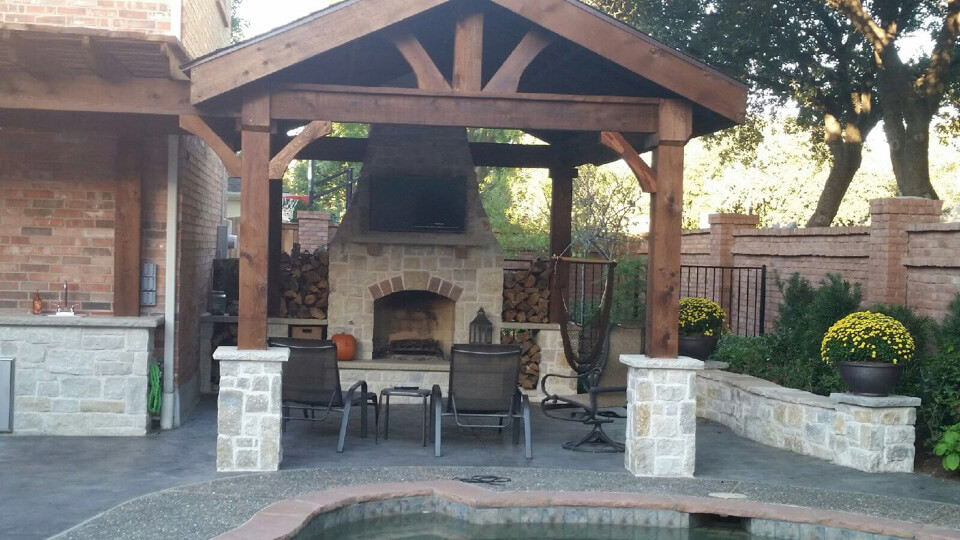 Nortex Fence & Patio wants to help you make the most out of your outdoor space. We pride ourselves in designing and building outdoor kitchens and fireplaces of the highest quality. We exclusively use top-of-the-line materials and have a team of expert builders. To learn more about our outdoor kitchen options and what we can do for your yard, give us a call today or fill out the quick contact form to get started!