Did you know that you can increase the value of your home by updating some things on your property? It's not just the inside of your home that counts, but the exterior as well. If you are selling your home, you will want to look at how to increase home value. Or, perhaps you aren't looking to sell but are simply trying to make improvements that will make your home feel fresh and new. Whether you are updating your home to sell or for your own enjoyment, you will want to consider improvements that are cost effective yet provide value. You need to know what projects to tackle so that you don't waste your time on updates that will detract from the value of your home in the long run. Let's look at a few ways to increase the value of your Dallas home by updating your outdoor living space.
Landscape Updates
Landscaping is a great way to increase home value. Update the look of your home by adding the right plants to your yard. Call in a professional to give you advice on types of grass, bushes and flowers that will accent your home. A professional landscaper can explain how to increase home value and get the most out of your outdoor space. Decide what you want people to see when they first approach your home. Do you want a garden feel or an exotic island feel? The type of plants and landscaping you choose can drastically change the feel of your space.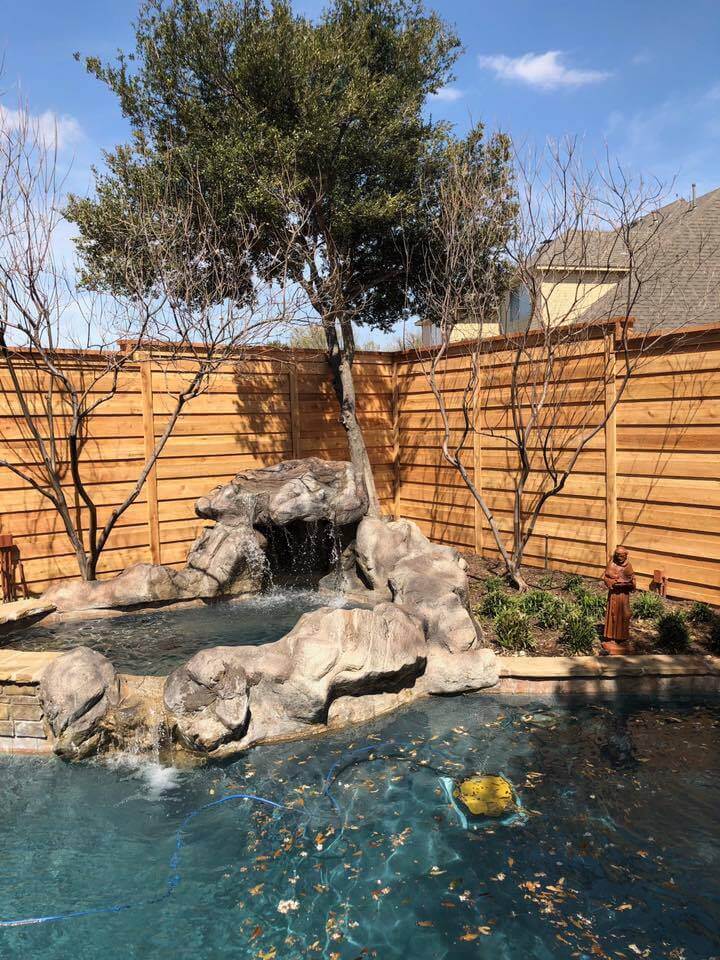 Custom Cedar Fence
A custom cedar fence is aesthetically pleasing as well as functional. Your living space is expanded into the great outdoors when the boundary of your yard is clearly marked. Cedar is a great choice for a fence because it is sturdy. Cedar wood also resists decay so your fence will last for many years. This can help make your backyard a more pleasant place year-round. The stunning beauty, function, and privacy of a fence is one of the best ways to increase home value.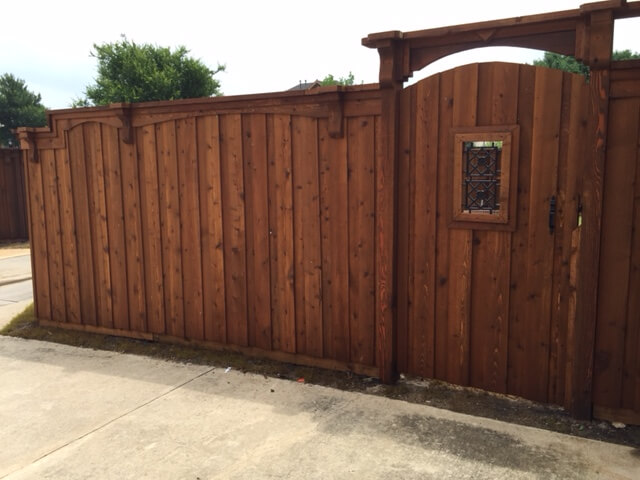 Driveway Gate
A custom driveway gate will wow your visitors from the start. Cedar is such a great wood to use around your home. The beautiful, rich wood gives a feeling of strength and security to your property. Pairing the gate with a cedar fence will give your property a feeling of unity. Similar to a fence, driveway gates can help improve the value of Dallas area homes since they have both visual and functional benefits.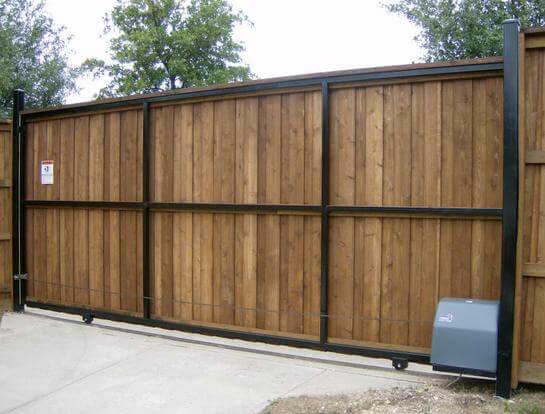 Refresh Exterior Paint
Brighten up the outside of your home by putting on a fresh coat of paint. Over time, your siding can become dull from sun exposure. A few simple coats of good paint can raise the appeal and value of your home. The exterior of your home should be a sneak peek into the interior of your home. Choose a color that brightens without being too bold. You will also want a color that looks fresh and won't fade too quickly.
Outdoor Kitchen
Grilling outside is the hallmark of summer, and living in Texas, we are able to enjoy our backyards for more months of the year than many areas of the country. A custom outdoor kitchen will help raise the value of your home. Work with a professional to design a fully functioning outdoor kitchen that will fulfill your needs. Dazzle your guests with parties and meals served right from your outdoor kitchen, and truly make the most of your outdoor living space.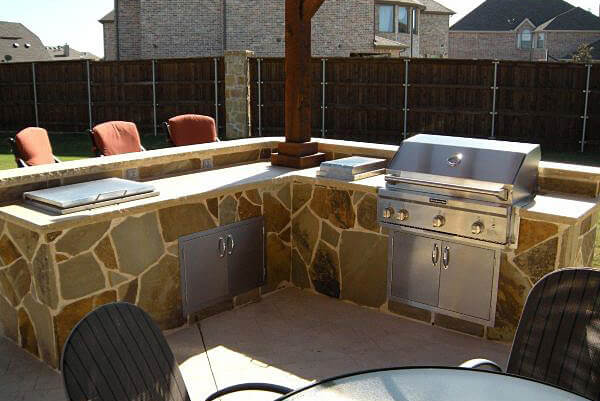 Garage Addition
Adding a garage is another great way to increase home value. A garage will protect your car from weather, and will also provide a place to store your lawn mower, rake, shovel, bicycles or kids' toys. An attached garage that blends in with your home will make your property look unified and creates additional value. 
NorTex fence is a locally owned Dallas company that specializes in making your property look beautiful. NorTex is dedicated to excellent craftsmanship. You will experience our personalized, individual service. NorTex builders are skilled in designing and building cedar fences, custom cedar gates, patios and decks. We can also custom design an outdoor kitchen or fireplace for you. Fill out our contact form now to learn more about our custom designs.